Sports
India's most outstanding ODI series wins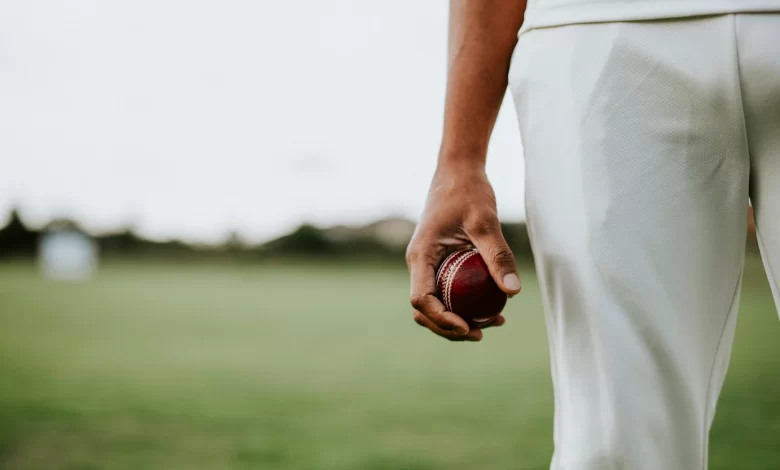 In July 1974, The Indian Cricket team played their first One Day International (ODI) at Leeds. The following year, at the 1975 World Cup, they won their first game in the format, defeating East Africa. India won countless one-day matches over the years. a few of which are still imprinted in people's minds. Here is a list of them as per insights of the latest cricketing news:
World Cup match in 1983
India vs Zimbabwe
India made history in a World Cup game by winning despite being in difficult circumstances. In their first innings against Zimbabwe, the Indian side struggled to 17 for 5 wickets before captain Kapil Dev produced one of the finest innings the world had ever witnessed. He scored 175 runs to help India win.
The 1983 World Cup final
West Indies vs. India
The evening of June 25, 1983, permanently altered the course of Indian cricket. Indian cricket wasn't the same after Kapil Dev's devils defeated the great West Indies, which had won the previous two championships, by 43 runs to capture the World for the first time. That match at the venerable Lord's gave Indian cricket wings to soar and paved the way for the future.
India's decision to bat didn't get off to a good start because Sunil Gavaskar was lost early. Despite the efforts of Yashpal Sharma and K. Srikkanth to get the match back on track, their partnership soon fell apart. India only made it to 183 because of a middle-order failure.
The star-studded West Indies batting order appeared to have an easy time of it with a modest target, but Vivian Richards' departure changed the tide of the match in India's favour. With Mohinder Amarnath and Balwinder Singh Sandhu in command, India gained control of the match and stunned the West Indies. Thus, creating history.
Finals of the 1985 World Championship
India vs. Pakistan
Having chosen to bat first, Pakistan got off to a disastrous start, losing four wickets in rapid succession. Imran Khan and Javed Miandad batted together for 68 runs until the former was removed. After that, none of the batters got going. They eventually concluded at 176 for 9 in 50 overs, with Kapil Dev and Laxman Sivaramakrishnan taking three wickets.
India needed a strong start in their second innings, and Krish Srikkanth and Ravi Shastri delivered, putting up 103 for India. Srikkanth got out after scoring 67 runs, but Shastri ended the match for India. He made his team score a memorable victory over their arch-rivals.
1998 Coca-Cola Trophy final
Australia vs. India
Every Indian will remember this event for Sachin Tendulkar's heroics exclusively. With his historic score of 143 in the last group league match, commonly known as the desert storm, the Master Blaster propelled the team to the finals. In the finals, India had to target 273 runs, and Tendulkar's 143-run innings got them there. Shane Warne, Michael Kasprowicz and Damien Fleming were all targeted by the Indian batting icon.
2004 Samsung Cup
India vs. Pakistan
India tied the ODI series at 2-2 before the decisive game in Lahore. V.V.S. Laxman's century helped India score 293 for 7 in their first innings. Pakistan's season appeared to be over after a terrible start when Inzamam was caught by Sachin barely inches from the boundary rope.
However, no Indo-Pak match is complete until the final delivery is made, and this one was no exception. Moin Khan and Shoaib Malik put on a 99-run seventh-wicket stand to keep the game alive. India felt they would win when Malik left, and the tail failed to assist Moin.
The last man out, bowled by Balaji at 72 runs, sparked a grand celebration for the Indian team as they finally won a series in Pakistan after 15 years.
Final of the 2008 C.B. Series
Australia vs. India
A relatively inexperienced Indian team beat Australia in the CB series final while playing a fearless game of cricket. India entered the 2nd final in Brisbane with such a big lead after winning the first of the best of three finals, 1-0. India chose to bat and in 50 overs amassed 258 for 9, with 91 being scored by Sachin Tendulkar.
In response, Praveen Kumar quickly dismissed Ricky Ponting, Adam Gilchrist and Michael Clarke. A tough partnership was formed between Matthew Hayden and Andrew Symonds but even that came to an end. James Hopes did make an effort to change the situation, but Piyush Chawla made sure India came out on top. Eoin Morgan and Ravi Bopara attempted a comeback under M. S. Dhoni's captaincy, but it was insufficient as England fell short of their goal. Dhoni's victory made him the 1st International captain to take home every major trophy. A noteworthy win for India.
2011 World Cup finals in Mumbai
India vs Sri Lanka
India has reached their third World Cup final in the tournament's history and its first in eight years. Sri Lanka batted first and achieved a more than respectable 274 for 6 in 50 overs, with Mahela Jayawardene striking a magnificent 103 not out.
India got a shaky start in their chase, losing both openers within the first ten overs. However, Gautam Gambhir, first with Virat Kohli and later with M.S. Dhoni, brought India back into the game.
Gambhir was unlucky to lose out on a century by three runs. Still, M.S. Dhoni persevered and finished the game by blasting Nuwan Kulasekara for a six far on to help India win the World Cup for the second time since 1983.
2013 Champions Trophy final
England vs. India
India dominated the league, winning all of its games. The stakes were high as Dhoni's team faced England in the final. The finals in Edgbaston were reduced to a 20-over match due to heavy rain. India was 66 for 5 until Virat Kohli, and Ravindra Jadeja rallied the team to 129 for 7.
England was wobbling at 46 for 4 after losing Jonathan Trott and Alastair Cook early on. Despite the efforts of Ravi Bopara and Eoin Morgan, England could not reach the target. With this victory, Dhoni became the first international skipper to win all major titles.
2018 Asia Cup final
Bangladesh vs. India
The Indian team won a last-ball thriller thanks to Kedar Jadhav's undefeated 23. India lost 5 wickets for 160 runs while pursuing 223 in 50 overs. Jadhav was injured and had to leave the game, but he returned to ensure India's win. India secured the deal with six runs remaining in the final over, calling it one of the most exciting outings.
2018 Nidahas Trophy final
India vs Bangladesh
This match was notable for Dinesh Karthik's rebirth as a cricketer. India was down against Bangladesh, needing 34 runs in two overs. Dinesh Karthik batted first and scored 29 runs in 10 balls, including a six off the final delivery of the match. The match was one of the best ever played and we would love to see more!
Know all about cricket betting and updates at CBTF betting.
Get the fastest cricket news update at https://cbtfspeednews.com/.
Know all about cricket updates at CBTF.
Checkout our videos to get the latest updates about cricket tips to win big with expert opinions at https://www.cbtfmytube.com/.